Junkyards Near Me That Buy Cars – When thinking of getting a new car, the first thought is how to get rid of your old one. You can't just leave it sitting on the side of the road. Abandoning it would not feel right at all. Hence the need to trade it in. In some cases, most people can sell their car to another person in need of one. In other instances, the car needs to be taken to the junkyard. If you live in Miami Florida and are looking for junkyards near you that can readily purchase your car from you, then you are in luck. Here are a few pointers for you and many others looking to make some cash while ensuring that your car gets put to some good use.
San Jose Used Parts
San Jose Used Parts buys junk cars; it is right there in their name. All types of vehicles are accepted by them, be it a truck or SUV in any kind of condition. The information they need from you as the vehicle owner comprises of the year, make, model, engine size, transmission type, and mileage. You can even take pictures of the vehicle and email them to give them an idea of the condition of the vehicle. This can get you some more dollars. When ready to sell, contact San Jose Used Parts and their buyer will make an offer based on the description provided and what they need from you. If you can't handle the move of the vehicle, don't sweat it, they can easily arrange for a pickup and will be in touch when they arrive. San Jose Used Parts can be found on 5050 East 11th Avenue, Hialeah Florida.
Cash Auto Salvage
Their junkyard will pick up your vehicle anywhere within Miami for free. All you have to do is call, text or fill out their online form for a free no-obligation quoted. Instead of letting the old car take up space yet it is of no use to you, it is high time to ring up Cash Auto Salvage and trade it in for some cash. They are pros who do proper recycling and make this process as easy as can be. Cash Auto Salvage pride themselves in providing fair quotations and honest prices and immediate cash upon pick-up or drop-off. The process is seamless, the customer is treated with the utmost respect and where possible, everything can be done within 24 hours. If you are looking for junkyards near you, then this is most certainly one to look at.
Junk Car Miami
All makes and models are welcome at Junk Car Miami whether they are running or not. If you are in need of money and have an unwanted vehicle on your hands, then this is the place to call. They make the process of selling an old car so much easier. Some tips they recommend before selling your junk car include; locating the important documents associated with vehicle owners to make work easier. Once an appropriate time is set up between you and them, Junk Car Miami will be sure to send a fully equipped flatbed tow truck to pick up your vehicle. Head on over to 13780 SW 181st Terrace Miami Florida and start the process as soon as you can. You will not regret it.
Cash Junk Cars Miami
This company boasts professionals who can handle all vehicles ensuring that any damage incurred in their possession becomes their responsibility. However, since they are pros, that is less than likely to happen. This means they can handle vehicles of any shape, size and can do this work at any time of day to make the process convenient for the client. If you are in search of junkyards near you in Miami, Florida then give them a call and start getting rid of your old vehicle. The condition of the vehicle does not matter to them, turn that eyesore into something worthwhile by trading it in for some cash. You won't have to lift a finger to get the sale done.
Cash For Junk Cars In Miami
Having an old car sitting in your garage is not only a waste of space but also a liability for your pocket. Why not trade this in for some cash as fast as possible by contacting Cash for Junk Cars? The options for disposing of your vehicle are in abundance in Miami, but you should consider taking your vehicle to these professionals. Cash for Junk Cars offers same-day pick-up which comes highly appreciated by most customers in need of their services. Their team is ready and willing to answer any questions you may have regarding their services. Cash for Junk is here to ensure you get some value for your old car.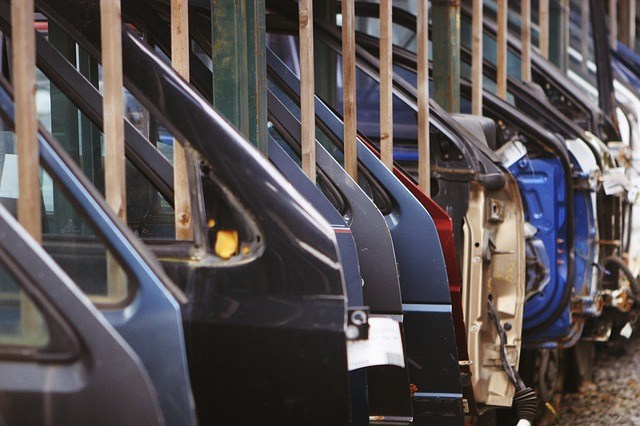 Martinito Motors Inc
This company mainly specializes in European vehicles. If you are looking to sell an old European car then this is the place for you. This ensures the car does not take up any extra space in your home and you end up getting some money in the process. The situation is most certainly a win-win and helps you check off an item from your list of things to do. If some parts of your vehicle cannot be used anymore, they will be recycled effectively ensuring that the environment is well protected. All you need to provide is the car information, the condition of the vehicle and your contact details to start the process.
Trade-In Your Old Vehicle For Some Cash
Locating a junkyards near you in Miami, Florida that trades in your old vehicle for cash has never been much easier. All you have to do is make a call, send a text or fill out a form and you are on your way to getting rid of that eyesore. The process is now faster and more seamless thanks to professionals on standby. Try them out today.