We have auto scrap yards throughout the entire country and this is one of those places that everyone used to visit at least once in life, hoping to find the right part for their car.
One of the things that we have to say is that there are many salvage yards that tend to operate on a local level. After all, when you were involved in an accident and your automobile was severely damaged and has no repair (or the cost of repairing is just too high), you may decide to take it to a junkyard. However, the business of an auto scrap yard doesn't end here. The truth is that a lot of them also buy abandoned, derelict, and wrecked vehicles that are often sold at police auctions.
How Does An Auto Scrap Yard Work?
In some cases, the auto scrap yard may tow the vehicle directly to the yard. In others, vehicles are simply driven in. One of the interesting things to see in an auto scrap yard is that they tend to have the automobiles arranged in rows and you can often see them stacked on top of one another.
The reality is that auto scrap yards have evolved throughout the years and a lot of them already have computerized inventory systems that allow them to keep track of their business. And if things evolved from their part, consumers aren't the same either.
The truth is that not so long ago, auto scrap yards had to pay a small fortune so that call centers could say that they had one specific part for sale. But now, everything is different and these high fees are already gone. Instead, we now have services that allow you to get in touch with a wide range of auto scrap yards at the same time to see which one has the part that you are looking for.
Getting The Parts From An Auto Scrap Yard
When a part of a car is seeing an increase in demand, some auto scrap yards prefer to remove it from cars and just leave it inside their warehouses. So, when a client asks for this part, he won't need to be waiting; instead, he will have immediate access to it.
One interesting thing is that you can also find an auto scrap yard that has a self-service. Yes, you read it right. In case you are knowledgeable and you have a good grasp of cars and the parts that you are looking for, you can take advantage of this skill and get your parts for a cheaper price. The catch is the self-service which means that you are the one who will need to remove it from the car. While this is possible, it is not that usual to find an auto scrap yard that offers this kind of service. In most cases, you will call the auto scrap yard and ask if they have the item available.
In case the auto scrap yard has the part that you need, in most cases, you will be asked to leave a deposit and to come to pick up the part at a later time. In terms of getting the part installed, for most auto scrap yards you will need to do it on your own. Yet, there are some auto scrap yards that provide installation services.
The Different Parts You Can Get From An Auto Scrap Yard
As you can imagine, there are many different parts that you can buy at an auto scrap yard. Some of the most common include:
Light assemblies – such as taillights, blinkers, and headlights
Seats
Mirrors
Parts of the exhaust system
Hubcaps
Unbroken windows and windshields.
In what concerns to major parts such as the transmission or the engine, these are usually sold to auto-parts companies.
Who Looks For These Parts?
The truth is that anyone can look for these parts. From people who just had an accident and need a part to their automobile to amateur car builders who are trying to build a car on their own or rebuilding an old one they have. Then, you have car collectors who are always in need of parts, especially for their older models. Some people are just trying to rebuild their car for re-sale, to use or simply for entertainment.
Environmental Regulations
Well, environmental regulations are up for all industries and auto scrap yards are no exception. While in the old days the most important thing was to have a lot of area, now you need to think about being more efficient. And this is exactly what auto scrap yards are doing by using computerization, the Internet, and rack systems. After all, an auto scrap yard needs to ensure that they have giant steel arms that allow them to stack cars on top of one another.
The truth is that small yards can now hold more cars than ever before, and they don't have to buy a neighbor's lot to expand their business. The sky is literally the limit.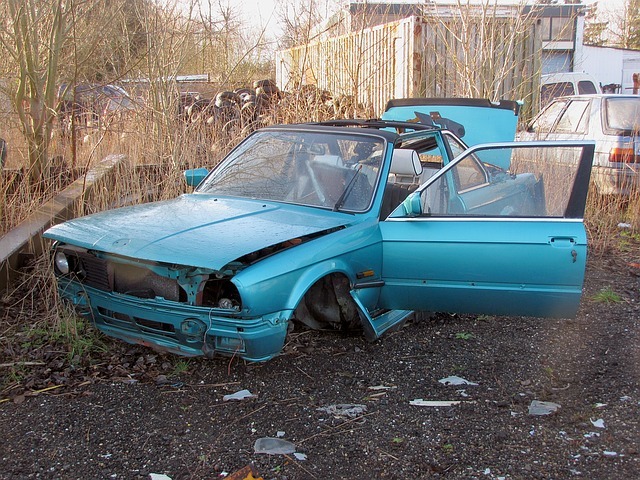 And while technology makes things a lot easier to auto scrap yards, there is also a new challenge: keeping up. The truth is that in the near future they will need to deal with a lot of different material that was inexistent. Things like carbon-fiber parts or lithium-ion batteries are just a few.
Conclusion
As you can see, while there are still many auto scrap yards out there in our country, they are changing, they are evolving. The truth is that if you loved to go to an auto scrap yard and look for the part that you were missing, that pleasure is over now. However, in exchange, you will get a better and more efficient service that will allow you to have your part in less time, cheaper, and you may even get it installed. Just like any other business, auto scrap yards need to think about the future. And it's good to see they already are.