Junk Car Buyers In Miami
Junk Car Buyers In Miami.
We pay the most for junk cars in Miami and offer Free same-day pick-up. Call us today and get an instant offer on the phone, make an appointment, and get rid of your Junk Car the same day.
We Are A Junk Car Buyers In Miami Dade And Broward
We are the biggest Junk Car Buyers in the areas of Miami Dade County and Broward County. We specialize in everything Junk Cars from buying them to taking Junk Cars apart for parts or metal. Junk Cars In Miami has been in business for over 10 years and we've been able to establish a reputation as the only business in Miami and Broward that pays the most for Junk Cars. If you are looking for Junk Car Buyers and want to get rid of your vehicle quickly, give us a call, we will give you a free quote, free pick up, and guaranteed same-day pick up.
Zero Worries – Cash For Junk Cars
There are many reasons to sell your car to Junk Car Buyers. You may have an old vehicle that doesn't work anymore and it's using valuable space in your driveway or in your garage. You may experience an emergency like a hospital bill, need bail bond money, money for rent, or food. You may need fast cash to cover the expenses of such emergencies. In such cases, you can always consider the option of getting rid of your old vehicle in exchange for quick cash. In those circumstances and in any other, you can always count on Junk car in Miami to help you get quick cash for your Junk Car. We are Junk Car Buyers in Miami and Broward.
Junk Car Buyers – What You Need To Have
In order to sell your Junk Car to Junk Car Buyers, you will need to have certain items in order. First, you need to make sure you have a valid id that can serve as proof of your identity and that shows you are the same person on the title of the vehicle. Second, you need a valid title for the Junk Car you are trying to sell. Junk Cars In Miami understands that sometimes a title may be misplaced or lost in such cases you will need to show some proof that the vehicle belongs to you like car registration, tag invoice, or some other document. Additionally, before our driver goes to your location you will need to make sure that all your articles of value and personal belongings are removed from the vehicle, once the vehicle is in our possession we can't allow you to take anything from the car. Junk Cars In Miami understands that there might be circumstances out of the ordinary for which you may have questions, in such cases, you can always check our FAQ's page or give us a call so we can answer your question based on your case.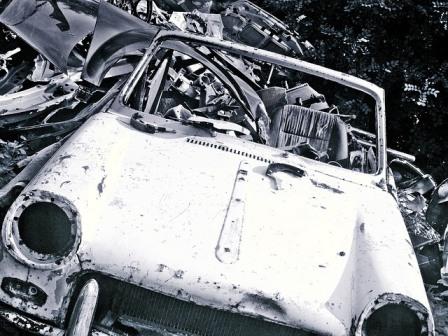 We Buy Junk Cars In Miami And Broward
When you sell your Junk Car to us, we pay you cash on the spot as agreed with our drivers. We provide free towing service to pick up your car the same day. We are the fastest Junk Car removal service in Miami Dade And Broward. We are able to provide such fast service because we handle everything in the process from quotes, vehicle pick up, and paperwork such as title transfer or title cancellation. Unlike other companies that are present at a national level, Junk Car in Miami concentrates in Miami Dade and Broward which gives us the advantage of faster response and better customer service.