Cash For Junk Cars
Cash For Junk Cars - Easy Cash For Junk Cars In Miami Dade County And Broward. Free Pickup, Fast Response, No Hassles.
Quick Cash For Junk Cars

Get An Instant Quote For Your Junk Car Today! Fast Response Guaranteed!
Get The Most Cash For Junk Cars
Getting paid has never been easier, if you own an old vehicle no matter the condition of the vehicle you can get cash for junk cars. All you have to do is call our team of experts, who will provide you with a free estimate of the value of your vehicle. Our team will help you set up an appointment and we will pick up your unwanted car as fast as possible. Our response rate to most of our calls is under 30 minutes. In 30 minutes or less you can be holding cash in your hand by selling your Junk Car to us.
Zero Worries - Cash For Junk Cars
Get cash fast without having to worry about a thing. We are a local business that has been in the Junk Car industry for over 10 years. We are the local experts, when you call our team you don't have to worry about anything, our customer services reps will walk you thru the full process to get you Junk Car out of your hands. We will pay for the transportation of your vehicle and for any additional paper work. All you have to do is call to our offices, get a free estimate and set up an appointment for pick up. We are the fastest and we pay the most in Miami Dade and Broward County.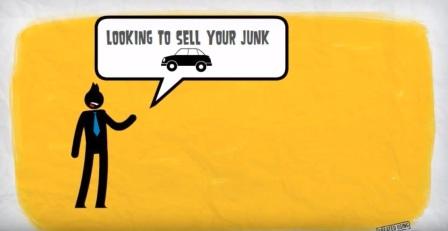 Easy Cash Just One Phone Call Away
We pay cash on the spot once your vehicle is pick up. Selling Your Junk Car has never been easier, with just one phone call to our team of experts and you can get cash for your Junk Car the same day. Other companies take long to get to your Car because they are national business that depend on local drivers to pick up your vehicle whenever they want, unlikely them we count with our own fleet of towing vehicles ready to pick up your car as soon as you call us.
Call Us Today And Get Your Cash

Fast, Easy, Secure And Guaranteed. Sell Your Junk Car Today.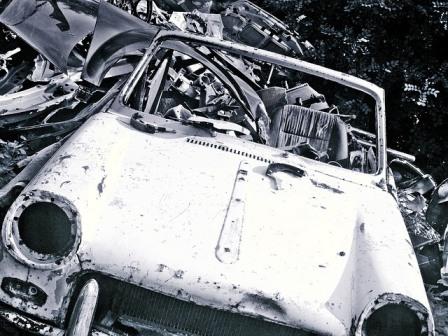 Cash For Junk Cars Miami Dade And Broward County
Our goal is to help our customers sell their Junk Cars quickly, without hassle. Our team is ready to answer any questions you may have. Selling your Junk Cars has never been easier. Additionally, we partner with community organizations to help such organizations raise money thru donations of unwanted cars.
WHAT OUR CLIENTS SAY
Here are a few testimonials of some of out clients
March 15, 2018
My wife called them at 7pm at night. We were surprise when they showed up the same day to pick up the car. Great Service!
September 2, 2018
I called Junkcarinmiami.com because I wanted to get rid of my grandpa's old clunker. (1989 MB) I didn't think it was worth anything, however this company gave $400 cash and towed it away. They made my weekend!!
May 17, 2017
If you are selling a junk car, Cash for Junk Cars is the #1 place to call. They are very professional and honest.
February 4, 2011
I called a lot of junk yards in Miami and Cash for Junk Cars gave me the best quote. Top dollar for my junk car plus free towing and title transfer. Highly recommended!
October 7, 2014
Cash for Junk Cars is the best junk car buyer in town.  I found them on yelp and  tried them. Very happy with the service. Thank you guys!
April 5, 2014
Can't complain, on time and reliable.
January 10, 2014
Great customer service , they are very professional and honest. Pleased with the service.
August 2, 2013
Paid me as promise, 400 cash.