We Buy Junk Cars For Cash!
– We Buy Junk Cars
– Acquire Fast Cash Today
– Easy & Safe
– Any Car
– Any Condition
– Free and Fast Pick Up
We Buy Junk Cars For Cash
Don't know where to sell your wrecked or abandoned car? Cash for Junk Cars is the best company to buy your accident-damaged or abandoned vehicle. For that reason, we will offer free junk car removal and you get excellent money for it.
We Buy Junk Cars In Miami
We can provide you with cash for your car or truck regardless of its make or model, be it running or not. If you are searching to raise several hundred dollars, let us get rid of that car you're no longer employing.
Selling an old automobile has never been easier! Just give us a call, then you will receive money for your car, truck, van, or SUV! Then you can begin enjoying your cash.
We Purchase Junk cars
Cash For Junk Cars will pay you top dollar for cars and trucks that are wrecked, damaged, or not working similarly, cars and trucks that are in running condition! Get in touch with us, and we'll tell you exactly how much your car is worth, as well as we'll come to get it for free since we offer free junk car removal. Cash For Junk Cars Miami will waive all vehicle title transfer fees and towing costs when selling your car to Cash For Junk Cars Miami. Consequently, our outstanding services are well worth the time spent selling your car to us.
5 Steps Before Selling Your Junk Car
1. Locate Important Documents
Start by locating your vehicle papers, as a result, the process of selling your car will be simple and much faster for you.
• The title is the most crucial paper because consequently without it the transfer and cancellation of the title can't happen.
• However, in case the title has been lost or misplaced, the salvage yard can still buy the junk car with a copy of your driver's license and proof of ownership (e.g. Registration or VIN number), so make sure to have this as a backup.
2. Getting The Best Quote.
Certainly, calling various junkyards can make the difference between getting a good price and being ripped off. You'll be surprised to hear all the quotes you'll get for your car. To clarify, various factors may impact the quote offered such as make, year, or the weight of the car. So, this is the reason why it's better to get various quotes.
3. Communication Is Key To No Surprises.
Usually, often times the dispatcher won't ask all the questions necessary because of a lack of time. That is to say, you got to make sure, you inform the dispatcher of the conditions of the car and any missing parts. Also, be sure to ask if there are additional fees such as towing service and title transfer, for instance.
4. Confirmation Of Sale.
It's important that the tow truck driver gives you a receipt of sale because that will protect you from any conflicts that may occur after selling your junk car. Additionally, it is recommendable that, above all, after about 2 months you call the tag agency or DMV to make sure that the title has been canceled.
5. Finding The Right Junkyard.
In conclusion, finding the right junkyard is like finding the perfect restaurant for a date. So, you should look at the reviews to make sure that the company is a trusted and licensed company.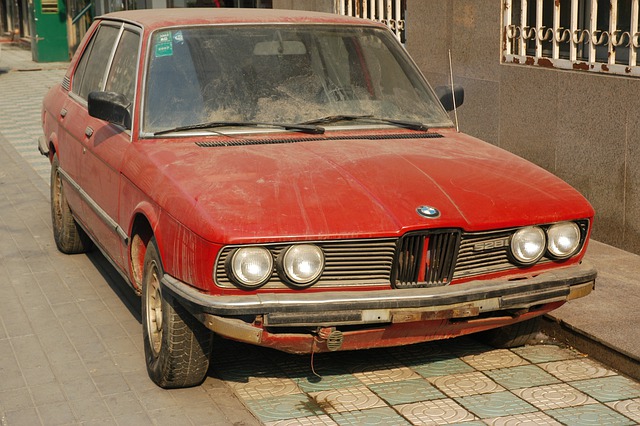 How To Sell Your Junk car
The procedure for selling your car is simple. All you'll need to do first is accept the price one of our representatives quotes you over the phone. We'll then set up a convenient time to either come collect your car or call you back to inform you of our estimate. We will work with you to arrange a flatbed towing truck directly to your house. Above all, because our drivers are well-trained and attentive, there is nothing to worry about your car's positioning, whether it is undervalued with flat tires or lacks the ability to rotate the car's gears into neutral. We will take care of this hassle.
What You Need To Have
You also need to have the car proof of title handy and prepared as soon as the truck driver shows up, after which, he will instruct you to sign it over to our company and present you with a receipt as evidence of sale. Alternatively, in the event your car proof of title is missing, the driver is going to instruct you to fill out a vehicle title cancellation form which is also a receipt as evidence of sale.
Final Step To Sell Your Junk Car
Finally, once the paperwork is done, our tow trucks will get your vehicle out of your residence. Essentially, your old clunk will be removed in a short time. Cash for junk vehicles is a company that provides speedy towing services for old vehicles.