Junk Cars Pick Up Service
Junk Cars Pick Up Service - Get The Most Money For Your Junk Cars In Miami Dade And Broward. Get Free Estimate To Sell Your Junk Car.
Junk Cars Pick Up - Free Junk Car Removal

Get The Most Cash For Junk Cars In Miami Dade.
Free Junk Car Pick Up In Miami Dade And Broward
Are you in need of cash fast? Consider selling your unwanted car to Junk Car In Miami. If you have a car that is old and broken or maybe a car that you don't usually used and it's getting old and rusty on your garage. It might be time for you to consider selling you car to a Junk Car service. If your car is getting old and accumulating dust from lack of use you might benefit from making some money from your car. Junk Car In Miami can help you get extra cash for that unwanted vehicle. Just give us a call to our service number for a free quote.
Sell Your Junk Car Quickly Today
In order to sell your car, first you need to have some things in order. First, Make sure to remove any personal items from the vehicle. Second, make sure you have the car title at hand, if you don't have the title or if you misplaced the title, you can provide proof of ownership with some other document like a registration. Third, you need to call our office and request a free quote, within minutes you'll be ready to sell you car. After, you received a valid offer from our office, you can set up an appointment for a free pick up of your junk car. Call us today and schedule your appointment.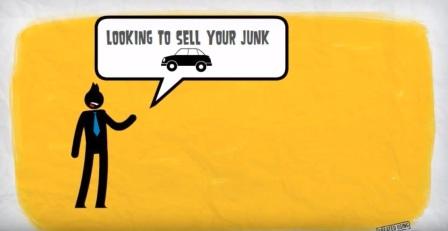 Junk Cars Pick Up Made Easy
Our team of Junk Cars experts have more that 10 years of experience in the Junk Car industry. When are the local authority for Junk Cars In Miami. We can pay the most for your Junk car in almost all cases. We are familiar with the local communities in South Florida and we know how to get to your spot in a matter of minutes. You can easily trust that after you call Junk Car In Miami, you can sell your car within the same hour. Call our team of experts and we will help you get an offer for your junk car. We are always ready to help when you need it. 
Only One Phone Call Away From Getting Cash

Get The Most Cash For Your Old Junk Car.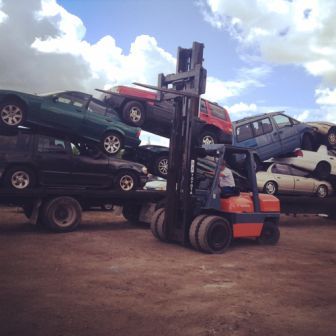 Junk Cars Pick Up Service
We buy all kinds of vehicles. No matter the condition we want it. We will pay cash for new vehicles, used vehicles, broken vehicles, running vehicles, any model, any year. We also buy trucks, bikes, motor homes, and more. Call us today and ask to get your free estimate today. Our team is ready to help you anytime you need. We offer free transportation and even help with the paperwork.
WHAT OUR CLIENTS SAY
Here are a few testimonials of some of out clients
March 15, 2018
My wife called them at 7pm at night. We were surprise when they showed up the same day to pick up the car. Great Service!
September 2, 2018
I called Junkcarinmiami.com because I wanted to get rid of my grandpa's old clunker. (1989 MB) I didn't think it was worth anything, however this company gave $400 cash and towed it away. They made my weekend!!
May 17, 2017
If you are selling a junk car, Cash for Junk Cars is the #1 place to call. They are very professional and honest.
February 4, 2011
I called a lot of junk yards in Miami and Cash for Junk Cars gave me the best quote. Top dollar for my junk car plus free towing and title transfer. Highly recommended!
October 7, 2014
Cash for Junk Cars is the best junk car buyer in town.  I found them on yelp and  tried them. Very happy with the service. Thank you guys!
April 5, 2014
Can't complain, on time and reliable.
January 10, 2014
Great customer service , they are very professional and honest. Pleased with the service.
August 2, 2013
Paid me as promise, 400 cash.