Junk Car Removal Service
Junk Car Removal Service – Do You Need A Junk Car Removed From Your Property. Get Cash By Selling Your Junk Car Today!

Fast Junk Car Removal Miami Dade And Broward
Sell you Junk Car Today to Junk Car In Miami. We can't help you get rid of your unwanted car once and for all. If you are looking to make quick cash for your unused vehicle, Junk Car In Miami has the solution for you. Call us today to receive a free estimate with no strings attach, once you are ready to sell your car, make an appointment for one of our drivers to pick up your car. We usually can be at your home within 30 minutes of your call. Selling your old car is super easy, our trained staff is ready to take your call.
No Worries – Free Junk Car Removal
We count with a fleet of vehicles that are ready to pick up your junk car for free, the same day. Our drivers will pay you on the spot in cash, as agreed on the phone with our customer service line. Selling or getting rid of your junk cars is super easy all you need is to have a valid proof of ownership such as car title or registration and a valid ID. With this information, our staff can give you a quote for your vehicle. If you get a higher offer somewhere else, you can also present this offer to our customer service reps and we will do our best to beat any offer you receive. Call today to get a Free Quote!
Junk Car Removal Made Easy
Junk Car In Miami has been helping the South Florida community for over 10 years. We've plenty of experience when it comes to Junk Cars. Over the years we've bought thousands of Junk cars from local residents. Happy customers are what we are what we always after. Our goal is to always help our customers find the best options to deal with their Junk Cars, even if that means not selling your junk car to us. We are 100% committed to helping you thru the complicated journey that is, getting rid of your vehicle. Call us today and we will help you with any questions you may have.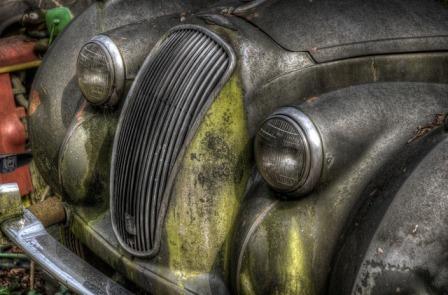 We Buy Junk Cars In Miami Dade And Broward
Having a Junk Car in your driveway can be costly. Not only you have to worry about the cost you may incur in maintenance, insurance, and other expenses. A junk car can also become a hazard for the environment which can have consequences such as fines from the government or city. Additionally, you may need to have a place to store such a vehicle in those cases having a Junk car can become quite expensive. It may be time to get rid of that unwanted vehicle and get some cash in your pockets. Call Us Today!